By Matthew Jacobsen, VP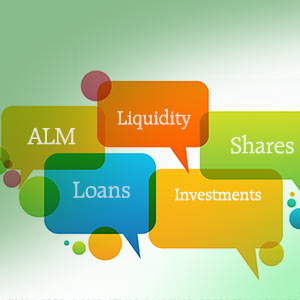 In June of 2006 the federal funds target rate was at 5.25%. From 2007 to the end of 2008 the rate was decreased to a range of 0.00% to 0.25% where it remained until December of 2015.

Since that time, the target began to slowly increase to a range of 1.25% to 1.50% at the end of December 2017. During the decrease and subsequent increase, credit unions continued to see member deposit growth.

Click for the full article.







By Jason Williams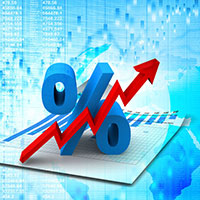 After the longest period in U.S. economic history of short-term interest rates remaining below 1 percent, the U.S. Federal Reserve initiated a rate tightening cycle that began in December of 2015 (raising the overnight lending rate to 0.75%) and continued until today.

Credit union managers and decision makers have been hearing for several years now to beware of rising interest rates. Over two years ago, NCUA Chief Economist Ralph Monaco urged credit unions to model rising interest rates in their loan and investment portfolios.

Click for the full article.







By Cynthia R. Walker, CEO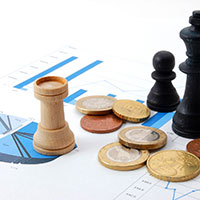 Credit unions in the asset range of 10 million to 250 million have seen their loan to total asset ratios increase in the last 5 years from a low of 49% to a ratio of 55% as of December 2017.

While this is a very nice improvement, it still leaves a sizable portion of the balance sheet residing in investments and other assets. Maximizing earnings while balancing interest rate risk is the essence of asset liability management and the investment portfolio continues to be an important component in a credit union's overall profitability.

Click for the full article.







By Matthew Jacobsen, VP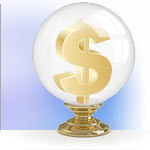 In 2017, credit unions continued to see solid loan, share, and membership growth. Growth in these areas has been consistent since the last recession, and loan growth has slightly picked up the pace in recent years.

Loan portfolio credit performance continued to remain strong with overall delinquency rates and charge-offs remaining at healthy levels. On a percentage of the total loan portfolio basis, total delinquencies have remained relatively flat in the past several years and total net charge-offs have increased slightly from the lows seen in 2014 and 2015. The increase in net charge-offs was confined to consumer loan categories including certain vehicle loans and credit card loans. Given the above, credit union ROA was relatively strong in 2017, particularly given the low interest rate environment.

Click for the full article.








How often do you use these words to describe your ALM Provider?
OUR CLIENTS DO!
Contact us and we'll show you how your credit union can start using these words.
We can help with all your ALM related needs. Analysis includes:
ALM/IRR Analysis
CECL/Loan Analytics
Budgeting
ALM Model Validation
Interactive Peer Comparison
Deposit Analysis
Training/Consultations
What-Ifs
And More
We do more for you!

Learn More
Adv.
1st Quarter 2018
View this email online.
Add MarkHSmith.com to your "safe sender" list.