By Mark H. Smith, Founder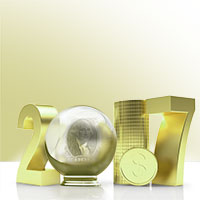 For almost a decade, short term interest rates have been manipulated and driven down to historically low levels by the Federal Reserve. Even today, short term rates remain near lows. For some financial managers in the credit union sector, that's all they have known.

Many credit union CFO!s and financial managers have never personally experienced high rates or rising rates in their professional capacity. They have only heard about them and read about them in history books. But we all know that, at least for some of us, it takes personal experience to internalize and feel the impact of an event.

Click for the full article.







By Cynthia R. Walker, CEO

Asset-Liability Committees (ALCO) may have become complacent over the last 8 years due to the lack of movement in market rates. Many credit unions I have worked with have been strategically focused on preserving or growing their loan portfolios, while deposit pricing was glossed over due to the inability to further boost the net interest margin from the cost of funds side.

Now that it appears more rate hikes are likely during 2017, and many are cheering the possibility of widening margins and better net profits, it would be appropriate to review the responsibilities of the ALCO and give some thought to possible improvements.

Click for the full article.







By Scott Butterfield, Guest Author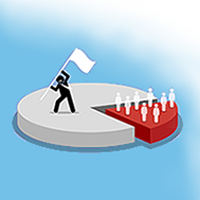 In many ways, today's small credit unions resemble the "little guy" the credit union movement fights so hard to recognize and serve. As of September, 71.9% of our 5,966 credit unions are considered "small," with assets of less than $100 million. Last year, I personally visited more than 35 small credit union boards and management teams for strategic planning sessions, credit unions located across the country in both urban and rural environments, and representative of all types of membership charters. My travels put me in a unique position to listen to and observe needs, wants–and, increasingly, frustrations.

Click for the full article.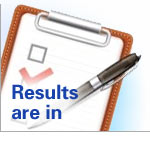 One of our objectives in conducting the CECL survey was to provide credit unions with some insight as to where their peers may be in the planning and development process. In addition to their progress, we also queried how they were going to implement CECL.

Click for CECL survey results.









At Mark H. Smith, Inc., we strive to provide you, our clients and members of the credit union community, with the latest Interest Rate and Liquidity Risk solutions and services, along with other vital credit union consulting. We are continually looking for ways to improve and better assist our clients.

Just as your needs and the industry continue to evolve, we've noticed that it's time to update our logo and refresh our image. Watch for our new corporate logo coming at the end of March. The ALMPro Report and website will be updated to reflect our industry–leading services.

While our logo and other items will be changing, one thing will always stay the same–our commitment to provide you with unparalleled service and solutions.


Get more out of a
Third Party IRR Model and
Management Review
than just checking the regulatory box!
Mark H. Smith, Inc. provides an independent and comprehensive review of the entire IRR Modeling and Management process. The goal is to add value to your current interest rate assessment and management with industry best practice considerations, at a competitive price.
Assure your Board of Directors that your IRR Modeling and Management process is accurate, effective, and comprehensive through an independent review from Mark H. Smith, Inc.

Learn More
Adv.
Jan/Feb 2017
View this email online.
Add MarkHSmith.com to your "safe sender" list.
Upcoming Webinars
ALM NEV Assumption and Sensitivity Testing
Wednesday, Feb 28, 2017
12:00 PM–1:00 PM MST

Register for this webinar


Maximizing the Interest in Your Investment Portfolio
Wednesday, March 15, 2017
12:00 PM–1:00 PM MST

Register for this webinar


Asset and Liability Management(ALM): In-House or Outsource?
Wednesday, March 29, 2017
12:00 PM–1:00 PM MST

Register for this webinar


Understanding and Utilizing the Results of Your IRR Analysis
Wednesday, April 19, 2017
12:00 PM–1:00 PM MST

Register for this webinar


Resource Toolbox
Recent Articles
Client Corner
Webinar Calendar
Webinar Archive
Newsletter Archive
Contact Us

2860 W. 4700 South, Ste. D
Salt Lake City, UT 84129
Toll-Free: (800) 268-7795
Email us