By Jeffrey Johnson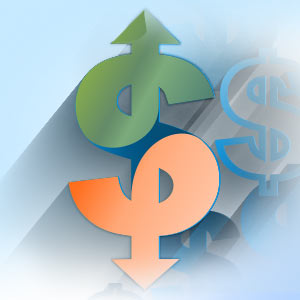 Average fee and other operating income were both increasing leading up to the financial crisis. However, since the financial crisis, fee income has been steadily decreasing and other operating income has been increasing.

The increase in other operating income has just about offset the decrease in fee income. This trend becomes more pronounced as the asset size of credit unions increases. What do these changes in income mean going forward?

Click for the full article.







By Matthew Jacobsen, VP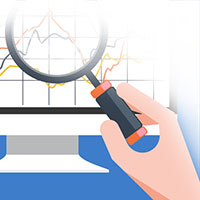 The Federal Funds rate has now been increasing since December of 2015. The current Federal Funds target rate is 1.75% at the time of this writing. The U.S. Treasury curve three-month to five-year terms have also been increasing during this time period.

Credit unions need to consider this possibility when setting loan rates and particularly when setting rates for fixed-rate loans where these rates may be in two to three years.

Click for the full article.







By Scott Butterfield, Guest Author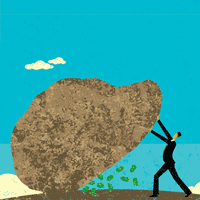 Today's competitive landscape requires many different loan–growth strategies that range from squeezing a little more from indirect auto channels, to a plan to increase higher–yielding consumer loans. Today's lenders are always working toward that optimum balance of yield and risk, seeking growth through tighter member relationships, and better market penetration.

In a perfect world, we hope to achieve loan portfolio "nirvana" with high loan deployment, solid loan growth, high loan products per member, increasing market share, and the best mix of products to maximize interest margin and risk. As you pursue your version of loan portfolio nirvana, don't forget the opportunity and importance of personal, unsecured consumer loans.

Click for the full article.







By Cynthia R. Walker, CEO

The Asset Liability Committee plays a large role in the strategizing and performance of a credit union. Understanding the ALCO's role and how to organize and utilize an effective ALCO can be ever changing and worth reviewing. Whether you have a strong ALCO in place, are organizing your first ALCO, reorganizing your ALCO, or redefining the ALCO responsibilities, the following points may be helpful.

Click for the full article.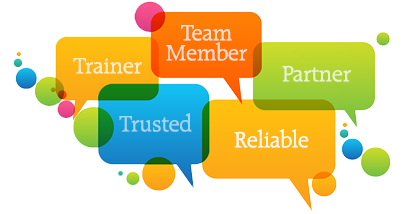 How often do you use these words to describe your ALM Provider? Our clients do!
Contact us and we'll show you how your credit union can start using these words.
We can help with all your ALM related needs.
Analysis includes:
ALM/IRR Analysis
CECL/Loan Analytics
Budgeting
ALM Model Validation
Interactive Peer Comparison
Deposit Analysis
Training/Consultations
And More

Learn More
Adv.
2nd Quarter 2018
View this email online.
Add MarkHSmith.com to your "safe sender" list.
Upcoming Webinars
Mark H. Smith, Inc will be taking a short break from webinars in the summer. We will be back in September with new and relevant topics important to credit unions.

Some of these topics will be:
Third Party Validations/Reviews
Strategic Planning
CECL
Interactive Peer Analysis
And More
Please watch for upcoming dates and our emails or visit markhsmith.com for more information.
Resource Toolbox
Recent Articles
Upcoming Webinars
Webinar Archive
Newletter Archive
Contact Us

2860 W. 4700 South, Ste. D
Salt Lake City, UT 84129
Toll-Free:
(800) 268-7795
Email us