By Matthew Jacobsen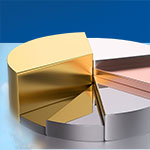 Mark H. Smith, Inc. recently conducted a survey on CECL and Comprehensive Loan Analytics. This was a follow-up survey to the CECL survey we conducted earlier in the year (see previous CECL survey results here). This survey was designed to assess Mark H. Smith, Inc. credit union client needs not only from a CECL perspective, but also to explore their needs for more comprehensive and in-depth loan analytics.

Based on the survey, the biggest concerns with CECL and loan analytics were in finding the right knowledge/expertise, time/cost, and data collection methods.

Click for CECL survey results.







By Cynthia R. Walker, CEO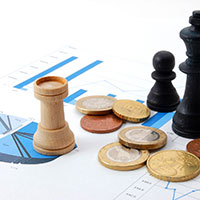 There is a time and season for many events. As we enter the 4th quarter of the year, we enter strategic planning season. Strategic planning becomes an area of focus as credit unions prepare for upcoming budgets and the new fiscal year. This planning is essential for on-going and improved performance.

While many credit unions are doing better than they have in the past, they may not be doing as well as they would like. Future success could depend on strategic planning.

Click for the full article.







By Matthew Jacobsen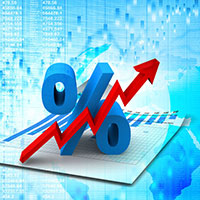 The second estimate of the U.S. GDP annualized growth rate for the second quarter of 2017 was 3.0%. This was a much sharper increase than expected and a significant increase over the first quarter annualized growth rate of 1.2%. This was the highest annualized growth rate since the first quarter of 2015. In July, the Federal Reserve Bank noted that "consumer spending was sluggish in the early part of the year but appears to have rebounded recently."

Many economists have called this type of scenario a Goldilocks economy where economic growth is moderate and inflation remains low.

Click for the full article.







By Sheri Kuykendall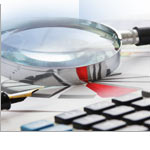 Have the ALCO minutes for your interest rate risk reviews started to feel a little stale?

It might be time to expand and add new review topics. In addition to the primary "net interest income at risk" and "net worth at risk" results that are the mainstay of IRR analysis, consider discussing and documenting the following as part of your ALCO meetings.

Click for the full article.







Get more out of an


ALM Modeling and Management Process Validation


than just checking the regulatory box
Mark H. Smith, Inc. provides an independent and comprehensive review of the entire IRR Modeling and Management process. The goal is to add value to your current IRR assessment and management with industry best practice considerations, at a competitive price.

Assure your Board of Directors that your IRR Modeling and Management process is accurate, effective, and comprehensive through an independent review from Mark H. Smith, Inc.


We do more for you!



Learn More

Adv.
III Quarter 2017
View this email online.
Add MarkHSmith.com to your "safe sender" list.