By Cynthia R. Walker, CEO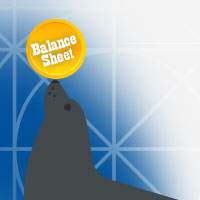 When we talk with credit unions about the results of their interest rate risk analysis, we are often asked the question, how do my credit union's results compare to my peers or to the industry? The answer is not always applicable because credit unions vary quite a bit from one another. The differences can include: What the starting net worth ratio is; how much of the credit union's funding is in CDs or rate-sensitive money markets vs regular shares and share drafts; and how much of their assets are longer-term to name just a few of the variables.

With the implementation of the new Supervisory Test by NCUA, the question of how our clients compare to each other piqued our curiosity.

Click for the full article.







By Jeffrey Johnson

Deposit rates have been at historic lows for several years. The Federal Reserve has raised their target federal funds rate a few times, causing credit union managers to wonder, "Should we raise our deposit rates?" There are many reasons a credit union may feel pressure to raise deposit rates. Being able to identify valid reasons is essential to proper credit union management. Deposit rate changes should center around balance sheet management, credit union profitability, and continued benefits to the members. Here are some reasons a credit union may feel pressure to raise deposit rates, along with a discussion of items to consider:

Click for the full article.







By Mark H. Smith, Founder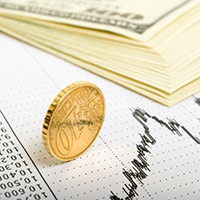 Segmentation strategies continue to evolve as a tool to manage the cost of funds and optimize the flow of deposits. In 2001, we began urging clients to consider segmentation strategies, and we continue to advocate their use.

Click for the full article.








Many are calling this the most sweeping change to financial institution accounting ever!

CECL is a new standard for Allowance for Loan and Lease Loss (ALLL). In June 2016, FASB issued the current expected credit losses (CECL) standard – ASU 2016-13 to replace the "incurred loss" accounting model with CECL for the recognition and measurement of credit losses for loans.

Click for CECL survey results.








Understanding and utilizing the results of your credit union's IRR and liquidity analysis will help you manage your balance sheet and optimize earnings. Mark H. Smith, Inc's ALMPro service assists all sizes of credit unions in evaluating and managing interest rate and liquidity risk. Analysis includes:
Customized assumptions
Robust levels of IRR and liquidity analysis
Multiple interest rate shocks
Cash-flow forecasts
Deposit assumption development
Sensitivity analysis
Board/ALCO meeting participation
Comprehensive training and support
Consulting and support in all ALM matters
Leverage Mark H. Smith, Inc and our ALMPro Model to more efficiently analyze Interest Rate Risk, manage your balance sheet, increase earnings, prepare for your board and ALCO meetings, and meet regulatory requirements.

Learn More
Adv.
2nd Quarter 2017
View this email online.
Add MarkHSmith.com to your "safe sender" list.