By Mark H. Smith, Founder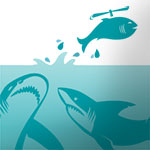 Utah First Federal Credit Union continues to succeed and outperform the majority of its peers. Based in Salt Lake City, Utah, Utah First is not lacking for competition. It's true that at $304 million, the credit union has resources that many small credit unions don't. However, it is overshadowed in size, measured in assets and branches, by 11 larger credit unions in the metro area where it operates. It also competes against all of the major banks for its business lending success— more on that later.

Click for the full article.







By Mark H. Smith, Founder

Measured by total loans, Wells Fargo Bank is the largest bank in America. It is also one of the largest when measured by retail deposits. Over the past six months, Wells Fargo has become the poster child for how not to develop and manage a sales culture.

Credit unions are member owned and ultimately must operate in a way which benefits a majority of the members. When we offer incentives to credit union employees, we are driving their actions and creating a conflict between what is best for the member and what is best for the credit union.

Click for the full article.







By Cynthia R. Walker, CEO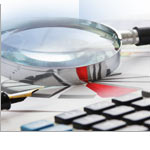 As we all know, credit union net interest margins have declined since 2009. Based on call report data the average net interest margin in 2009 was 363 basis points and in September 2016 was 311 basis points. Investment portfolios fully matured and reinvestment options did not replace past yields.

With the continued decline in net interest margins and redefinition of interest rate risk tiers by NCUA, now may be a good time for a credit union to review their IRR policies to ensure their limits are in sync with the credit union's interest rate risk tolerance, current net interest margins, and the upcoming regulatory changes.

Click for the full article.







By Matthew Jacobsen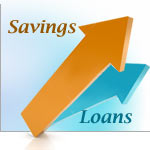 The seven-year-old economic recovery in the U.S. real GDP is one of the longest recoveries in the past 100 years. Some would argue that by this duration alone, we are due for an economic slowdown. However, real gross domestic product (real GDP) increased at an annual rate of 3.2 percent in the third quarter of 2016 according to the "second" estimate released by the Bureau of Economic Analysis (BEA). This is the largest quarterly increase in the annual rate since the third quarter of 2014.

Click for the full article.







Want to Spend More Time Using Your ALM/IRR Results than Producing Them?
Give Our Outsourced ALMPro® Services a Try
With all the demands on a CEO and CFO, ALM/IRR analysis is one area where help is available. Let us provide you with a finished analysis and knowledge that you can then use to manage your credit union. With our outsourced
ALMPro®
model, Mark H. Smith, Inc provides customized IRR and Liquidity Risk estimates especially designed for the needs of your credit unions.
Using
ALMPro®
will take the burden of analysis off your shoulders and instead provide you with robust IRR and Liquidity Risk reports that are ready for ALM decision-making. Even more importantly, our experienced advisors can assist you in understanding, assessing, and integrating your reports into your IRR and strategic development process. Our service also includes multi-channel training such as webinars, one-on-one consulting, Board & ALCO, unlimited telephone support, and more.

Learn More
Adv.
Nov/Dec 2016
View this email online.
Add MarkHSmith.com to your "safe sender" list.